On the first day of June 2019, Artful MetalWorx was officially sold in Artful Ellijay, a home decor store in the heart of Ellijay, GA! This moment officially marks Artful MetalWorx 1 year anniversary.
Artful Ellijay was the dream of my wife, Samantha, and father-in-law, Steve who have a family farm in Ellijay, a beautiful mountain town in North Georgia. It is their belief that your home should be a place of refuge and comfort. With that belief in mind, they take care to offer merchandise that will allow you to curate a home that not only looks beautiful, but also lends itself to functional and Artful Living. In addition to curated home decor, Artful Ellijay is committed to supporting local artists by showcasing and selling their work in Downtown Ellijay.
Needless to say, we're honored to be included in their curated selection of local artists. (And we absolutely LOVE the way our MetalWorx of Art look next to all the elevated home decor!)
Not only are we honored to have our metal art featured and sold in the store, but we also get to represent Artful Ellijay with signage inside and outside the store.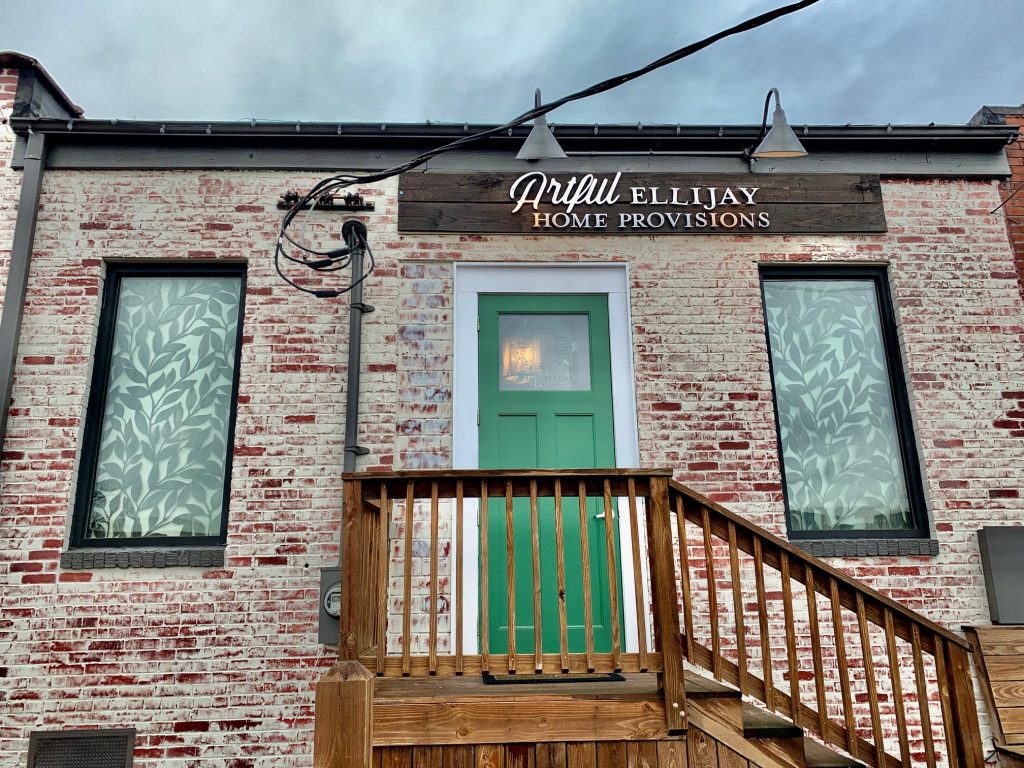 Next time you're in North Georgia, I highly recommend visiting Artful Ellijay to see the store for yourself.
Or if you're looking for home decor or gifts for any age, checkout ArtfulEllijay.com.
Thank you for shopping local and supporting small businesses!
10 N. Main St., Ellijay, GA 30540
877.244.7755 ext. 1