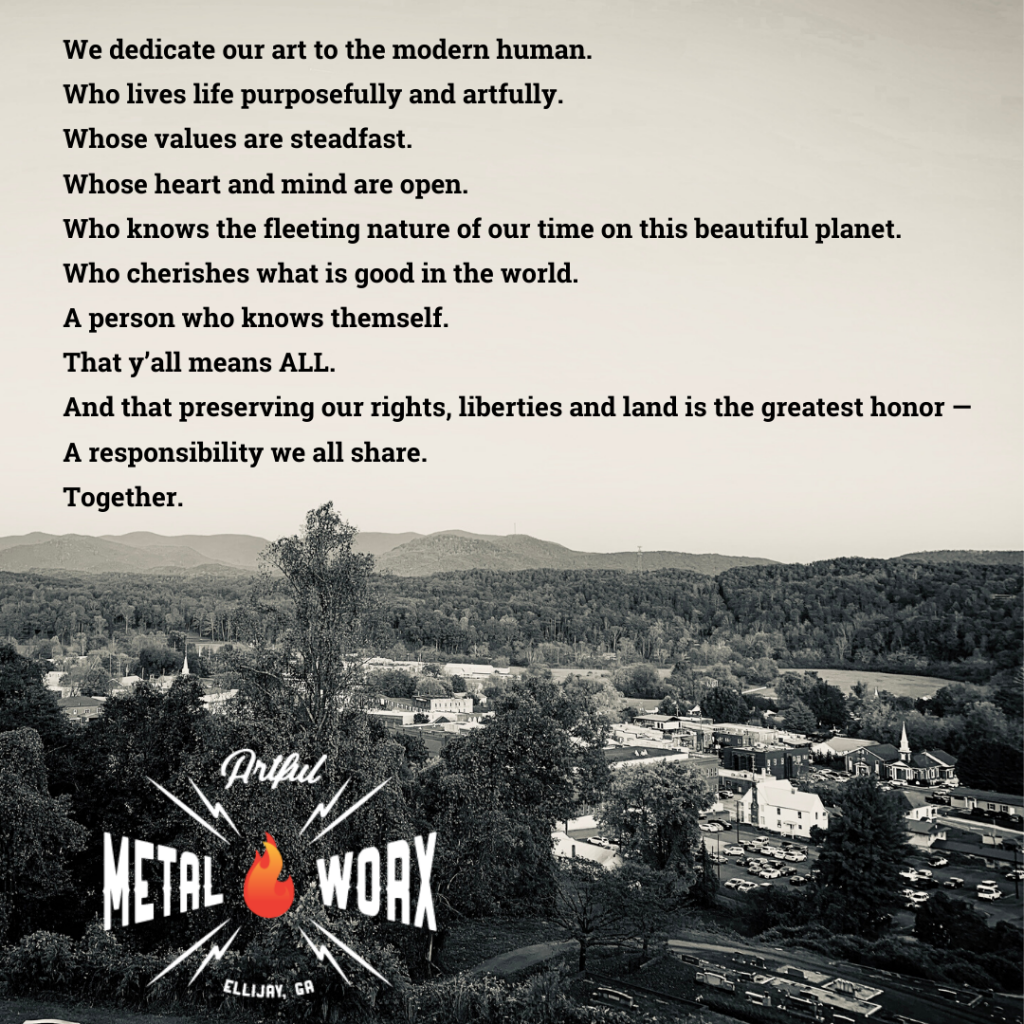 We dedicate our art to the modern human.  
Who lives life purposefully and artfully.
Whose values are steadfast.
Whose heart and mind are open.
Who knows the fleeting nature of our time on this beautiful planet.
Who cherishes what is good in the world.
A person who knows himself.
That y'all means ALL.  
And that preserving our rights, liberties and land is the greatest honor —  
A responsibility we all share.
Together.