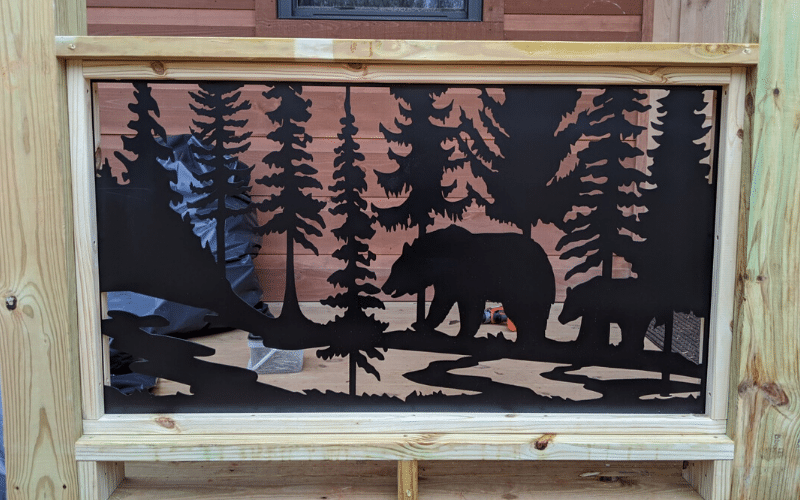 Welcome to our Custom Call Out series – highlighting our custom metal art projects, personalized & 100% unique to our custom clients.

We start with a particularly special, multi-part custom piece. Our client was inspired by one of our nature scenes she'd seen at Artful Ellijay, but wanted to personalize for their home. They were looking for a unique feel for their cabin, wanting a more modern touch with rustic elements. A perfect opportunity for Artful MetalWorx as we're able to give these more rustic nature scenes a contemporary update with polished steel & vibrant colors from our Patinas.
The request was for both indoor & outdoor pieces, so we designed the inside piece to be a macro view of the same forest scene on the outside. The outside design is of bears coming from the mountain into the forest. Even better, the outside pieces were part of the front railing of the cabin so not only did we have a large canvas to work from, but we were also able to split the scene into two.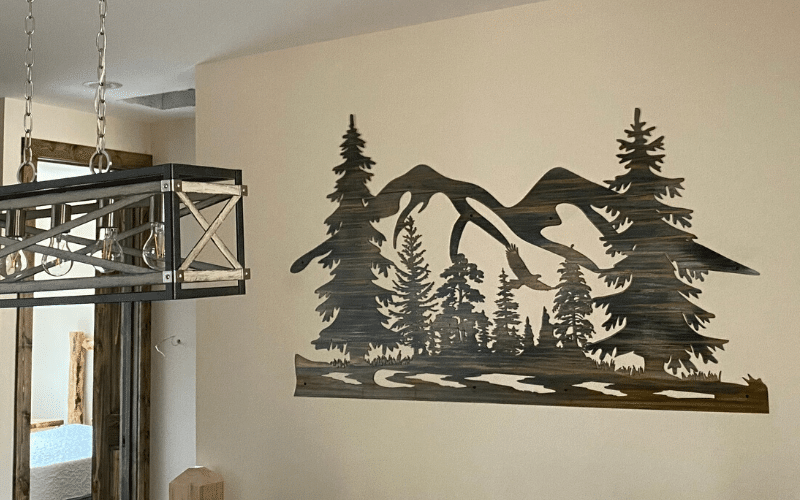 One of our biggest challenges for this, and most of our nature scenes, is how to achieve fluidity & motion in a 2D pieces. Luckily we've learned that adding depth, the visual effect of moving water & the positioning of the animals to the design helps bring the piece to life – giving the feel of being a spectator to this pristine outdoor scene. We also had to carefully blend the Patinas for the indoor piece. To make sure elements like the eagle stood out, we needed to keep the various elements separate colors so our finishing process was particularly meticulous here. Check out the Artful MetalWorx YouTube channel for some exclusive behind the scenes footage of the finishing process & watch the piece transform before your eyes.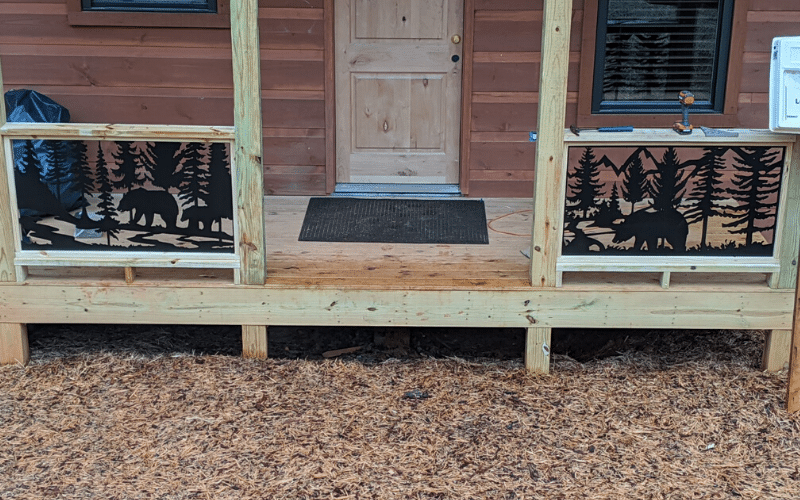 This was truly a labor of love & we couldn't be more excited how this turned out. We can't wait to hear what you think & what you would request for your own custom Artful MetalWorx piece!